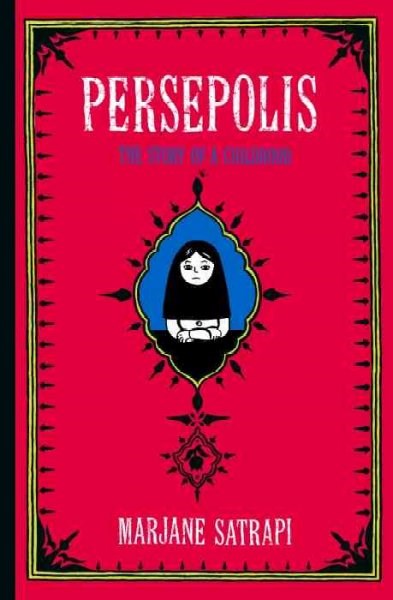 Persepolis:  The Story of a Childhood by Marjane Satrapi
Wednesday November 20, 7 p.m.
Persepolis paints an unforgettable portrait of daily life in Iran: of the bewildering contradictions between home life and public life and of the enormous toll repressive regimes exact on the individual spirit. Marjane's child's-eye-view of dethroned emperors, state-sanctioned whippings, and heroes of the revolution allows us to learn as she does the history of this fascinating country and of her own extraordinary family. Intensely personal, profoundly political, and wholly original, Persepolis is at once a story of growing up and a stunning reminder of the human cost of war and political repression. It shows how we carry on, through laughter and tears, in the face of absurdity. And, finally, it introduces us to an irresistible little girl with whom we cannot help but fall in love.
Chris Taylor of Drew University will lead a large group discussion of the book at each session. With a B.A. from Johns Hopkins and M.A. & Ph.D. from Princeton University, Chris Taylor is a Professor of Islamic Studies and Director of the Drew University Center on Religion, Culture & Conflict (CRCC).  Dr. Taylor's research and scholarship deal with the social history of religion in the medieval Islamic world and the crisis of religious leadership in the contemporary Islamic world.
 Let's Talk About It is funded by a grant awarded by the National Endowment for the Humanities, conducted in cooperation with the ALA Public Programs Office, with support from the Carnegie Corporation of New York. Additional support for the arts and media components was provided by the Doris Duke Foundation for Islamic Arts. Local support and assistance is provided by the Islamic Society of Basking Ridge and the Bernardsville Public Library.
This program is free and all are welcome to attend.  Please register online or by calling 908-204-3031 ext. 116.