Knit and Crochet Extravaganza Cancelled
We are saddened to announce that
The Knit and Crochet Extravaganza
scheduled for February 8, 2014 has been cancelled,
a consequence of changes in library staffing and volunteer availability.
This
extraordinary event, attracting needle art enthusiasts since 2001
has encouraged 
many
to take up knitting or crochet
or to add new skills to their repertoire.
The library will be offering a
different
program on Saturday, February 8
for knitters and crocheters of all skill levels
and we invite all who are interested to come
and help "Make A Difference."
Knit a Square returns in February!
For the third year Bernards Township Library will take part in the Knit a Square initiative.  During the month of February we will collect 8" knitted or crocheted squares and ship them to Knit a Square in South Africa, where they will be made into warm and colorful blankets for AIDS orphans.
  Yarn donations as well as donations to assist with postage will also be collected at public service desks. 
FEBRUARY 8, 2014    1:00 - 3:00pm
Experienced and novice knitters alike are invited to join together
for some knitting/crocheting fellowship.
Whether you are interested in learning how to knit or have been knitting or crocheting for years, we invited you to join us to knit and crochet some squares for charity
and make a difference!
 Bring number 10 needles and some yarn and share tips, techniques and inspiration 
learn to knit using needles and yarn supplied by us.
Light refreshments will be served
and door prizes will be given!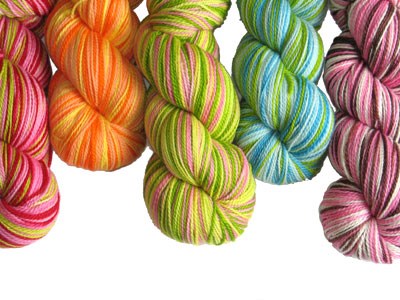 1st and 3rd Tuesdays 10:00 a.m. - 12:00 noon
Program Room B
January  21
and continues every month
Bring your current project and share in tips, techniques, and inspiration.  This welcoming group of crafters is always open to new members!  Drop in anytime.
Tuesdays February 4 and 18, March 4 and 18, and April 1 and 15
By appointment between 1 and 3 p.m.
Sammi Sherwin, an experienced knitter and a Craft Yarn Council of America Certified Knitting Instructor, will return as the Knitting Doctor to offer one-on-one help with knitting problems in 30 minute sessions. 
Registration is required. 
Please sign up for a specific date and specific 30-minute session by calling the Library's Adult Circulation Desk, 908-204-3031, ext. 117.
Knit A Square Instructions
FOR THOSE EAGER TO START KNITTING.......
HERE ARE THE DIRECTIONS FOR KNIT A SQUARE
FOR ONE 8"/20 cms SQUARE, you will need:
Yarn from a 100 gram (3.5 oz) ball of yarn or scraps of yarn or wool
Worsted weight yarn
Size US10 or 6mm needles
A yarn sewing needle.
1. Cast on 32 stitches
(try to make your stitches neither too loose nor too tight to help ensure uniform squares)
2. Row 1: knit
 3. Row 2: knit. These two rows form the 'garter' stitch knitting pattern for your square
4. Continue knitting as per these two rows until you have knitted a square
5. To ensure you square is 8"/20cm either use a tape measure or form a triangle by folding one corner of your square over to meet the opposite corner as shown - if all sides are equal - then you have a square!
6. Cast off

7. Use your yarn sewing needle to sew in all the yarn ends using a darning method
VERY IMPORTANT
Leave a one meter (one and a quarter yards) length of your yarn attached to your work after you have cast off. This will be used to join the squares together.
Crochet Square Instructions
Yarn: Worsted weight #4
Hook Size: J/10 6.00mm
Gauge: 11.5 sts x 5.5 rows = 4"
Abbreviations: Ch(s)-chain(s), dc-double crochet, rep-repeat
Crochet instructions
Row 1. Ch 24, dc in 3rd ch from hook & each ch to end (23 sts including chs), turn.
Row 2. Ch 2 (counts as 1 dc here and throughout), dc in each dc across, turn.
Rep last row 11 times. Finish off, leave 2 yard (2 metre) tail for sewing up.