The community of Shaker Heights enjoys a rich history and a wealth of local talent. In this newsletter we share new and significant works about Shaker Heights, and new and notable publications by our Shaker Authors.
The books featured in this newsletter are in Shaker Library's Local History Collection. While the Local History copies do not circulate, usually other copies are available to be borrowed at the Shaker Library or from our CLEVNET consortium partner libraries. Click on the links below to check our library catalog.
Have a question or need research assistance? Contact Local History Librarian Meghan Hays at 216-367-3016 or
mhays@shakerlibrary.org
. Her regular hours are posted on our website.
Please visit the Local History Collection to read any of these works, and to learn more about Shaker Heights!
Shaker Author Event: Christopher Busta-Peck, Hidden History of Cleveland, February 21, 2012
Please join us for a Meet-the-Author event, which will be held in the David Dietz Community Room at the Shaker Heights Library's
Bertram Woods Branch Library, 20600 Fayette Road, Shaker Heights, OH 44122:
Tuesday, February 21, 2012, 7-8:30pm

Meet Shaker author Christopher Busta-Peck, whose new book,

Hidden History of Cleveland

, unearths the forgotten and long-lost tidbits about Cleveland's past.

Busta-Peck is a children's librarian by profession and historic preservationist by passion. When he's not photographing historic images or renovating his Shaker Heights home, he also writes a popular blog, Cleveland Area History.

His efforts to prevent the demolition of the Langston Hughes home on 86th Street garnered attention from national media including the Plain Dealer and National Public Radio.

Following his presentation, books will be available for sale and signing.

Reserve your place online or by calling 216-991-2421.
Featured Shaker Author: Derf (John Backderf)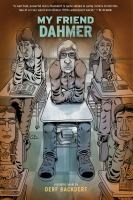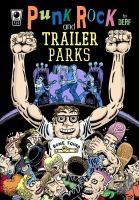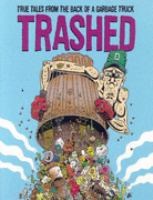 "
Derf
" is the pseudonym of Shaker Heights resident and nationally known comix artist John Back
derf
, whose syndicated comic strip "The City" runs in over 50 newspapers, including the 
Plain Dealer's PDQ
section.
Derf
has published several anthologies and comic stories, including
Trashed
, a memoir of his time working as a garbage collector;
Punk Rock and Trailer Parks
, which is set amid the Akron punk rock scene in 1980;
Ghoulardi and Me
, about the 1960s Cleveland television horror host and his legions of fans; and most recently a newly revised version of
My Friend Dahmer
, which describes Derf's high school friendship with the strange kid who would turn into a serial killer, Jeffrey Dahmer. Derf's website  
http://www.derfcity.com/
 includes excerpts of his books and a calendar of appearances, as well as links to his published work.
Stay tuned for his Shaker Author book talk on May 8 at 7pm at the Bertram Woods library, when Derf will discuss his new graphic novel My Friend Dahmer. Books will be available for sale and signing.
New and Notable Books by Shaker Authors
Rin Tin Tin: The Life and the Legend
-
Susan Orlean
Publisher:
Simon & Schuster

Check Library Catalog
Pub Date:
09/27/2011

ISBN-13:
9781439190135

ISBN-10:
1439190135

Call Number:
636.7376 O71


A
New Yorker
magazine staff writer and author of the bestselling book 
The Orchid Thief
, Orlean c
hronicles the rise of the iconic German shepherd character while sharing the stories of the real WWI dog and the canine performer in the 1950s television show, in an account that also explores Rin Tin Tin's relevance in the military and popular culture. Susan Orlean grew up in Shaker Heights and graduated from Shaker Heights High School in 1973.
Treasure Island!!!
-
Sara Levine
Publisher:
Europa Editions

Check Library Catalog
Pub Date:
12/07/2011

ISBN-13:
9781609450618

ISBN-10:
1609450612

Call Number:
FICTION

Inspired by the Robert Louis Stevenson novel
Treasure Island
, a college graduate realizes she has done nothing even close to bold in her time on this Earth and sets out to redesign her life based on the core values of Jim Hawkins, Stevenson's hero in the book. Author Sara Levine is a 1988 Shaker Heights High School graduate.
Publisher:
Walden Pond Press

Check Library Catalog
Pub Date:
09/27/2011

ISBN-13:
9780062015051

ISBN-10:
0062015052

Call Number:
JUVENILE FICTION

Hazel and Jack are best friends until an accident with a magical mirror and a run-in with a villainous queen. Hazel must be on her own, entering an enchanted wood in the hope of saving Jack's life.

Anne Ursu was a Shaker Heights resident when she wrote this book. She worked on it, among other places, at the Shaker Heights Public Library.
Iron Will: Cleveland-Cliffs and the Mining of Iron Ore, 1847-2006
-
Terry S. Reynolds and Virginia P. Dawson
Publisher:
Wayne State University Press

Check Library Catalog
Pub Date:
03/15/2011

ISBN-13:
9780814335116

ISBN-10:
081433511X

Call Number:
338.762234 R46

In Iron Will: Cleveland-Cliffs and the Mining of Iron Ore, 1847–2006, Shaker Heights resident Virginia P. Dawson and Terry S. Reynolds tell the story of Cleveland-Cliffs, the only surviving independent American iron mining company, now known as Cliffs Natural Resources. Headquartered in Cleveland, Ohio, Cleveland-Cliffs played a major role in the opening and development of the Lake Superior mining district and Michigan's Upper Peninsula. Through Cleveland-Cliffs' history, Reynolds and Dawson examine major transitions in the history of the American iron and steel industry from the perspective of an important raw materials supplier.