The community of Shaker Heights enjoys a rich history and a wealth of local talent. In this newsletter we share new and significant works about Shaker Heights, and new and notable publications by our Shaker Authors.
We also notify you of upcoming programs focused on Shaker Authors, local history, preservation, and genealogy.
Have a question or need research assistance? Contact Local History Librarian Meghan Hays at 216-367-3016 or
mhays@shakerlibrary.org
. Her regular hours are posted on our website.
Please visit the Local History Collection to read any of these works, and to learn more about Shaker Heights!
Are you a subscriber to this free newsletter from Shaker Public Library? Consider forwarding this to a friend.
If you don't yet have your own subscription, sign up here.
Meet the Author-Illustrator Julia Kuo, Wed. Dec. 5, 2012, 7pm @ Woods Branch
Meet the Author-Illustrator: Julia Kuo

Wednesday, December 5, 2012, 7pm

Bertram Woods Branch Library,

20600 Fayette Road

 

 

Reserve your place 

online

or by calling 216-991-2421.
Meet the Author Maria Isabella, Wed, Dec. 12, 2012, 7pm @ Main Library
Meet the Author: Maria Isabella

Wednesday, December 12, 2012, 7pm

Shaker Heights Public Library, 16500 Van Aken Boulevard

 

 

During her presentation, Isabella will speak about her challenge to the chefs, their unique recipes, and the personal tidbits they shared with her.

 

Following the program, refreshments will be served and books will be available for sale and signing.

 

Reserve your place 

online

or by calling 216-991-2030.
Genealogy and Preservation Programs, coming in February and March!
Stay tuned for these programs, beginning in February 2013.
Complete registration information will be available on our website after the New Year.
Finding Your Roots: Shaker Library's
Genealogy Series Featuring Experts from the
African American Genealogical Society

 

Back by popular demand,

Dr. Deborah Abbott

and her colleagues from the

African American Genealogical Society of Cleveland

will host a series of lectures and hands-on programs at Shaker Library to help you research your family history. Whether you are a seasoned expert or are just beginning your family history, these sessions offer something for everyone. All sessions will be held at the Main Library:
Thursday, Feb 7, 6-8:30pm: Introduction to Genealogy 

Wednesday,

Feb 27

, 6-8:30pm:

Using Census Records

Wednesday,

March 13

, 6-8:30pm.

Vital Records & Sources

Saturday, March 30, 10 :30am-2pm. Spring Drop-in Genealogy Clinic
Wednesday, April 17, 6-8:30pm: Family Search Database Hands-On Lab

Wednesday,

May 15

, 6-8:30pm:

Local Resources and Genealogical Websites
 

 

Why Preservation?


Tuesday, March 12, 2013, 6:30pm, at the Shaker Heights Main Library

 

In another of our occasional lecture series cosponsored by the Shaker Heights Landmark Commission and the Shaker Heights Public Library,

Mary Ogle from the Cleveland Restoration Society

will

share a brief overview of historic preservation history, the benefits of taking a preservation approach in our homes and neighborhoods, and highlight some common preservation blunders.

 

Ogle

joined the Cleveland Restoration Society in

June 2011

, after completing her M.A. in Historic Preservation at Ursuline College. As Heritage Home Program Specialist, she assists homeowners

by providing preservation-based technical assistance and facilitating the low-interest loan program.

 
Featured Shaker Author: Valentina Sgro
 

Shaker resident

Valentina Sgro

is the author of a number of books on organizing. These include a fiction series starring her character Patience Oaktree, a professional organizer, and her adventures working with the chronically disorganized.

 

Sgro is the president of the Institute for Challenging Disorganization, and a member of the Golden Circle of the National Association of Professional Organizers. She is the founder and owner of

SGRO Consulting

, Solutions for Getting

Really

Organized

SM

, founded in 1997.

 

Sgro received a Bachelor's degree in Business Administration from John Carroll University in 1977 and a Law degree from the University of Michigan Law School in 1980. Before she became a professional organizer, Sgro practiced law and was a stay-at-home mom. She and her husband live in Shaker Heights, Ohio.

 

All of Sgro's published works are available in the Local History Collection:

 
New and Notable Books from Shaker Authors
Rust Belt Chic: The Cleveland Anthology
-
Richey Piiparinen and Anne Trubek
Publisher:
Cleveland: Rust Belt Chic Press

Check Library Catalog
Pub Date:
2012

ISBN-13:
9780985944100

ISBN-10:
0985944102

Call Number:
977.132 R97

Rust Belt Chic: The Cleveland Anthology
, edited by Richey Piiparinen and Anne Trubek, tells a familiar yet refreshed tale of the city from the perspectives of both newcomers and lifelong residents. Authors write about journeys, encounters, favorite haunts and discoveries. As the publishers write, "put together, these stories create a new narrative about Cleveland that incorporates but deepens and widens the familiar tropes of manufacturing, stadiums, and comebacks."
Shaker Authors in this collection include Joslyn Grostic (ebook edition), Clare Malone, Noreen Malone, and Michael Ruhlman, as well as contributor and editor Anne Trubek. Shaker Authors by association include Sean Decatur, whose wife Renee Romano grew up in Shaker Heights; Claire McMillan, who recently published The Gilded Age, a work of fiction set in Shaker Heights; and Christine Borne Nickras, who at one time served as the teen librarian at the Shaker Heights Public Library.
Salumi: The Craft of Italian Dry Curing
-
Michael Ruhlman
Publisher:
Norton

Check Library Catalog
Pub Date:
08/27/2012

ISBN-13:
9780393068597

ISBN-10:
0393068595

Call Number:
641.66 R93

Michael Ruhlman's earlier works are also in the Local History Collection:
Co-authored:
The Chew: Food, Life, Fun
-
Peter Kaminsky and Ashley Archer
Publisher:
Hyperion

Check Library Catalog
Pub Date:
09/25/2012

ISBN-13:
9781479141722

ISBN-10:
1479141720

Call Number:
641.509 C52

In this first companion book to ABC's new daytime hit show, the hosts, including Shaker Author Michael Symon, share recipes, tips and techniques for healthy, affordable and delicious meals.
Punishment: A Legal Thriller
-
Linda Rocker
Publisher:
Wheatmark

Check Library Catalog
Pub Date:
2012

ISBN-13:
9781604947632

ISBN-10:
1604947632

Call Number:
FICTION Rocker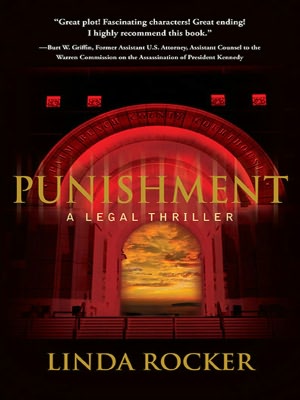 Shaker Author and retired Cuyahoga County Common Pleas Judge Linda Rocker, whose father Manny Rocker served as Municipal Court Judge in Shaker Heights for many years, has written the first of a proposed trilogy of legal thrillers. It features several strong female characters and an intricate plot that Rocker admits might be in part subconsciously inspired by the 1970 bombing of the Shaker Heights police station and courthouse, in which her father and several others were hurt and the bomber was killed.
Survivor: U.S.S. Russell, A World War Two Destroyer
-
Barry Friedman
Publisher:
Createspace Independent Pub

Check Library Catalog
Pub Date:
04/16/2012

ISBN-13:
9781475242201

ISBN-10:
1475242204

Call Number:
940.545 F91

Dr. Barry Friedman was an orthopedic surgeon at Mt. Sinai Hospital and a Shaker Heights resident for many years before he retired and began a second career in literature. Many of his works have been informed by his medical background. Now he has written a memoir about his time on a US Navy Destroyer during World War II. His story was recently featured in the
Plain Dealer
.
The Local History Collection has many of Friedman's other works. While they were written over the last decade, they were all republished this year:
Jackie's Miracle
-
Emeka Iwenofu
Publisher:
Hope Point Press LLC

Check Library Catalog
Pub Date:
2012

ISBN-13:
9780985532123

ISBN-10:
0985532122

Call Number:
FICTION Iwenofu

Shaker Heights High School graduate Emeka Iwenofu has published the first in a proposed series called
The Miracle Trilogy
. Each will focus on journeys of personal growth and faith.