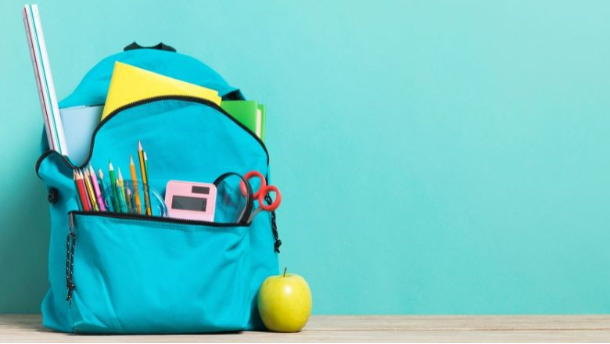 Back to School: Your 2022 Guide
#BacktoSchool2022 is at our doorstep, so we're back with our A+ list of resources, ideas, tips, and tricks to help you have a great school year — whether you're an educator, librarian, parent, or student. Read more >>

Hit the books
Your library plays an important role in supporting students of all ages. Make the upcoming transition back to class smoother with templates in LibraryAware. Search back to school on the homepage for all your back-to-school promotions. For the younger set, search early literacy to create promotions aimed at parents and caregivers of little ones.
Promote early literacy
The Newbury Town Library incorporates early literacy tips into their social media calendar all year long using LibraryAware templates. A simple addition of their logo and they've got a bright, engaging graphic that's sized perfectly for most platforms.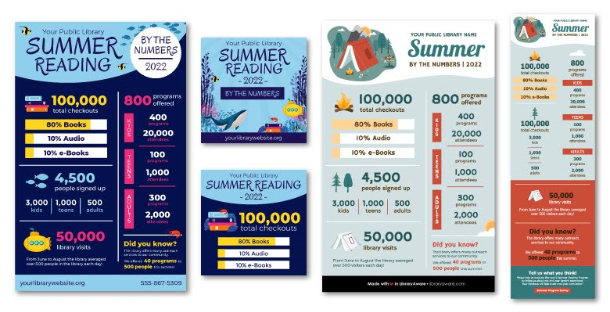 Tell your Summer Reading story
Summer Reading at many libraries is jam-packed with programs and activities for kids, teens, and adults. Once it's over, trying to convey the impact of your Summer Reading Program can feel overwhelming. Make it easy to share your program's success and your library's value by creating an infographic. Read more >>
Plan for a successful Library Card
Sign-up Month
You've still got time to plan for a successful and comprehensive Library Card Sign-up Month campaign. And your library can do more than grow your cardholder base. Use Library Card Sign-up Month as an opportunity to promote your collection and services to your entire community. We've got five ideas to help you achieve that goal. Read more >>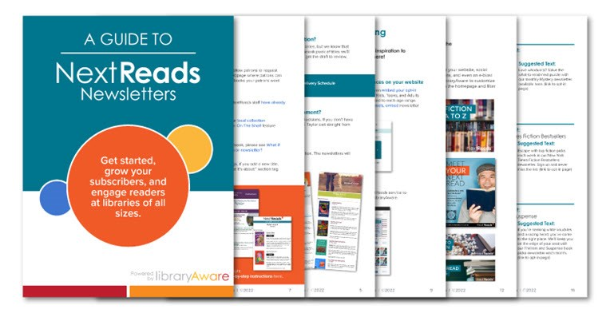 Hot off the press: A Guide to NextReads Newsletters
It's even easier to get your collection and recommendations in front of more people with our new guide, your one-stop source for getting started, growing your subscribers, and engaging readers. Read more >>
FOMO for the win
Promoting your NextReads newsletters through social media is a sure-fire way to increase subscribers. It's easy to do with our templates, sized right for social media. Just search NextReads + social, select a template, and customize as needed. Want to really grab your followers' attention? Add a dash of FOMO (fear of missing out) to encourage them to sign up, as Arlington Public Library did on Twitter.
Getting Started with Print & Social
Looking for designs to print or post to social media? LibraryAware has just what you need! Join us for this 1-hour training and learn how to create, edit, save, share – and even post directly to Facebook and Twitter through LibraryAware.
Thursday, August 11th at 2 p.m. ET

Ask Us Anything!
Have a question about LibraryAware or library promotions? Engagement Consultant Caleigh Haworth will lead this 45-minute session, open to all LibraryAware subscribers. Questions must be submitted during registration.
Tuesday, August 16th at 2 p.m. ET
Getting Started with E-Blasts
Email marketing is a great way to engagage your community. Join us for this 1-hour overview of finding the perfect templates for email. Learn how to create and edit an e-blast, increase subscribers, and segment your audience for best results.
Thursday, August 18th at 2 p.m. ET
Getting Started with NextReads
NextReads newsletters automatically deliver curated reading recommendations directly to patron inboxes and it's part of your LibraryAware subscription. Join us for this 1-hour training to learn how to get started with NextReads newsletters, increase your subscribers, use the Advance List, and create newsletter widgets for your website.
Wednesday, August 24th at 2 p.m. ET
Looking for more help reaching readers? Try: